Atlantic Winter Regional Meeting
9:00 AM Feb 9 - 5:00 PM Feb 11, 2022
VIRTUAL | February 9-10, 2022
Our 2022 Regional Meeting's theme is Wind in Our Sails. It is time to pull up anchor, ride the swells, and chart a course. As we begin to emerge from the pandemic, we will explore how our institutions can adapt to stand out in the industry and prepare for our next conference season. You can't control the wind… but you can adjust your sails!
Agenda
CLICK HERE TO DOWNLOAD THE AGENDA
Registration Fee
Member Rate (virtual) - No Charge
Non-Member Rate (virtual) - $45 plus HST
Sponsors
We'd like to thank our generous sponsors for their continuing support.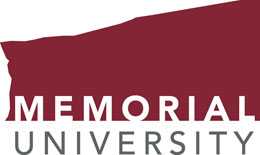 MUN Conference Fund
Cancellation Policy
Unless specifically stated on registration materials, the deadline to receive a refund less a $5 administration fee is 10 business days before the event.
If an attendee is unable to attend the Conference based on serious illness or death (of self or a family member), a full refund may be granted.  Proof of illness may be requested by the Board of Directors. Requestors shall submit the request in writing to the CUCCOA Office within 15 days of the start of the event. No refund shall be granted for cancelled or missed flights and/or inclement weather.
Substitutions for person attending can be made up to 72 hours prior to event without charge.
CUCCOA regrets that refunds will not be given for no-shows.
Contact Us
Atlantic Region Director:
Yuri Gidge
yuri.gidge@mun.ca
Registration:
Carol Ford
905-954-0102
inquiries@cuccoa.org
2020 Atlantic Regional Meeting Group Photo

TESTIMONIALS
CUCCOA members have supplied me with a constant stream of information on many topics and answered questions I didn't realize I had. A friend in a pandemic, a mentor in a crunch; we share values, hard work and a level of professionalism to be proud of.
Tanya Smith - St.FX
CUCCOA allows you to meet business professionals that are doing what you are doing. It help allow you to collaborate and build a stronger industry.
Judith Currie - UNB
CUCCOA offers an excellent opportunity to network, brainstorm ideas and see how things are done outside our own campus communities.
Tim Ross University of King's College
CUCCOA is a great resource for conference services and event management professionals to network and learn from peers across the country.
Jenna Dunlop - CBU