2023 Central Winter Regional Meeting
9:00 AM Feb 15 - 5:00 PM Feb 17, 2023
We're pleased to announce that our 2023 Winter Regional Meeting will take place at University of Toronto – Mississauga Campus.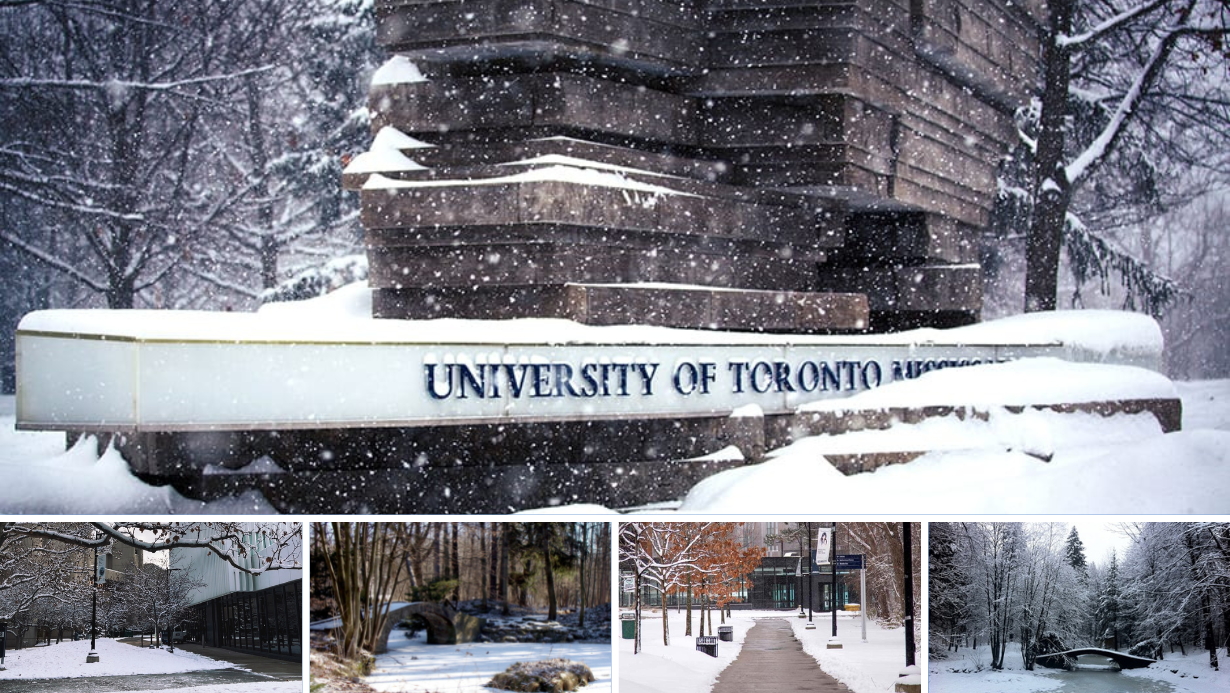 Meeting Location
University of Toronto Mississauga
3359 Mississauga Road
 Mississauga, ON, L5L 1C6
Accommodations
Waterside Inn, Port Credit Mississauga
15 Stavebank Road south,
 Mississauga, ON L5G 2T2
Telephone (905) 891-7770
Please call the hotel directly to book a room and request the UTM corporate rate 
$169 per night plus taxes for one bedroom suite
$209 per night plus taxes for Deluxe Suites
$229 per night plus taxes for the Two bedroom Suite
Travel Bursary
CUCCOA Central Region is pleased to offer 2 travel bursaries in the amount of $250 each to help offset travel and registration costs to members. 
If you are interested in applying, please contact the Laura Dimic, Central Region Director at dimicl@algonquincollege.com .
Contact Us
Central Region Director:  Laura Dimic
dimicl@algonquincollege.com
Registration - Association Manager: Carol Ford
905-954-0102
inquiries@cuccoa.org
Agenda
Day 1: Feb 15th 2023 – Off Campus
2:00PM-5:00PM – Arrival at The Waterside Inn, 15 Stavebank Rd S, Mississauga, ON L5G 2T2 - check-in
5:45PM-5:55PM – Meet & Greet at the hotel lobby, The Waterside Inn, 15 Stavebank Rd S, Mississauga, ON L5G 2T2
6:00PM – 8:00PM – Dinner at Snug Harbour, 14 Stavebank Rd. S., Mississauga, ON L5G 2T1
Day 2: Feb 16th, 2023 – Davis Building
8:00AM - 8:30AM - Departure to UTM, 3359 Mississauga Rd., Mississauga, ON L5M 1C6
8:30AM - 8:45AM – Registration & Name Tags, The UTM Room (DV3140)
8:45AM - 9:15AM - Breakfast onsite, The UTM Room (DV3140)
9:15AM - 9:30AM - Opening Welcome - SC & MK – (land acknowledgement), The UTM Room (DV3140)
9:30AM - 10:15AM – "Stress Management and Chair Yoga Session" – Nikki Robichaud, The UTM Room (DV3140)
10:15AM - 10:30AM – Break– The UTM Room (DV31410)
10:30AM - 11:30PM – "Sustainable Events: The Future of Hospitality"- Beverly Ayeni, The UTM Room (DV3140)
11:30PM - 12:30PM – CUCCOA Central Business Meeting, The UTM Room (DV3140)
12:30PM-1:30PM- Lunch – The UTM Room (DV3140) - option walk around Campus
1:30PM - 2:30PM - "Five reasons to make your menus more plant-based, and how to do it well" -Webinar - Makayla Dewit and Riana Topan/ Webinar (Need bios), The UTM Room (DV3140)
2:30PM - 3:00PM – Break, The UTM Room (DV3140)
3:00PM - 4:00PM - Round Table Discussions - Lead by our department or volunteers, The UTM Room (DV3140)
4:00PM - 4:30PM - Departure to The Waterside Inn, 15 Stavebank Rd S, Mississauga, ON L5G 2T2
6:30PM - 8:30PM – Meet for dinner at Shore Grill & Grotto, 71 Lakeshore Rd E, Mississauga, ON L5G 1C9
Day 3: Feb 17th, 2023 – Maanjiwe Nendamowinan Building
8:30AM -9:00AM – Departure to UTM, 3359 Mississauga Rd., Mississauga, ON L5M 1C6
9:00AM - 9:30AM - Breakfast onsite, The Grand Hall
9:30AM - 10:30AM - Tour of Residences - Jen Bryden, The Grand Hall
9:30AM - 10:30AM – Tour of Food Outlets - Megan Evans, The Grand Hall
10:30AM - 11:00AM - Break - Check out Sustainability installation, The Grand Hall/ North Reception
11:00AM - 12:00PM – "UTM Indigenous Initiatives"- Sabrina Coccagna and Tee Duke, MN1270
11:00AM - 12:00PM – Film Productions on Campus - Mireille Khreich, MN5128
12:00PM - 12:30PM – Indigenous Smudging & Drumming, The Grand Hall
12:30PM - 2:00PM - Indigenous Lunch/ Closing notes, The Grand Hall