OPENING KEYNOTE - Find Your Inner Flame
Michelle Hillier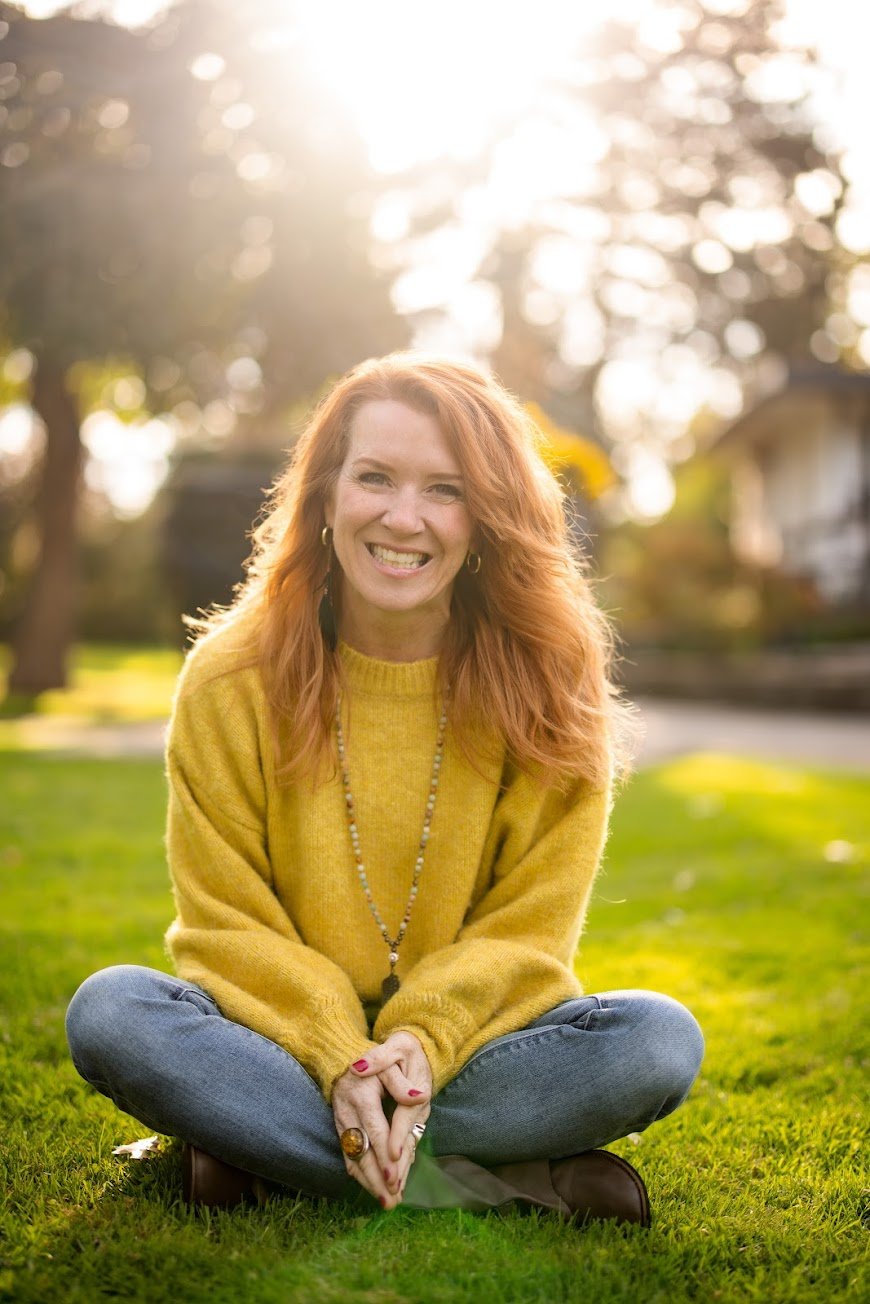 Michelle Hillier knows what it's like to flounder. To feel deep unhappiness, like there are pieces of yourself missing. Like you are stuck. But she also knows what it's like to claw your way back to the person you want to be. Combining her education and passion for movement, meditation, reflection and her personal story and experiences, she helps people to see that it's possible to live the life they dream of. As she says though, "sometimes you have to burn the house down to find home." Her story is one of deep personal awareness, wellness and ultimately self love.
Her journey has given her the gifts of insight and compassion, deepening her commitment to help others connect to their breath (their calm) and ignite their fire (their passion).
Michelle is a certified yoga teacher, a trauma-informed movement educator, and a meditation instructor. Michelle is a TEDx presenter and a published author, and has appeared on podcasts and media outlets coast to coast. Her hope this morning is that she can help us start to navigate our own journey towards the ultimate destination: happiness.
BREAKOUT SESSSION #1 - Sustainability and How It Affects Conferencing At Universities
Sarah Johnston, Lisa Kanavaros, & Jill Unger - University of British Columbia
| | | |
| --- | --- | --- |
| |   |   |
| Sarah Johnston | Lisa Kanavaros | Jill Unger  |
Sarah Johnston has worked for Conferences & Accommodation at UBC for over 18 years. During the past 8 years she has led the conference team in sales and servicing with a specific focus on academic international conferences. Sarah and her team have developed an Ambassador Program which recognizes academic conference hosts who have brought international academic conferences to UBC. This program, which is supported by President Ono, provides UBC Professors recognition throughout the UBC community and internationally for their achievements within their areas of expertise. Sarah is currently in her second term as Western Regional Director of CUCCOA. Sarah enjoys hiking her dog Daisy, spending her leisure time boating with her family and visiting their cabin on Gambier Island.
Lisa Kanavaros joined the team at Conferences and Accommodation at UBC in Vancouver in 2001 as a cash office clerk. Since then she has worked as a Conference Services Manager, Meeting Planner and finally as a Sales Manager, a role which she has been in since 2011. Lisa predominantly works with UBC faculty and staff in bringing academic and association based conferences to campus

Jill Unger has worked for Conferences & Accommodation at UBC for over 5 ½ years. She began her career at UBC as a Sales & Services Manager and is currently in the role of Acting Director, Groups, focusing on the Corporate, Religious, Youth/Camp and SMERF Market. Jill graduated from BCIT with a Diploma in Marketing & Tourism and has a rich background in the hospitality industry, with previous experience at the Fairmont Pacific Rim, the Sheraton Wall Centre Hotel, the Wedgewood Hotel & Spa, and Princess Cruises. On her own time, Jill enjoys long walks, dining out and travel, visiting more than 50 countries.
BREAKOUT SESSION #2 - Becoming Leaders for Cultural Change
Sam Gagnon, St. Francis Xavier University
Sam has been a part of the summer accommodations & conference team at StFX University for the last 5 years. In his first years, he introduced a new yield management system to maximize profits from residence rentals, developed a new program for commercial housing on campus and built a large social media infrastructure for all the Ancillary services provided by the school. At the beginning of the pandemic, he realized the extent of his workaholic issues and decided to change his professional & personal lifestyle. His biggest passion is now to improve the quality of life of people, so that they find purpose at work and balance in their lives. To do this, he joined a cultural review committee in 2021, designed to create a self-actualizing culture where people are free to express their concerns openly, dare to ask for more flexible conditions of work and collaborate together by finding ways to include those that are less prone to talk openly about ideas to improve the department. This led him to create strategic plans for all the different areas of operations on campus to improve processes, determine activities that could be abandoned or identify new actions that had to be taken to continue the growth of the organization. At this moment, he's working on a project to design new creative solutions to improve the well being of employees, including the implementation of a 4-day workweek where possible and offering time for employees to exercise during regular work hours. He is now a true believer that real productivity is fostered by organizations maximizing the well being of their employees so they are able to bring their best contributions at work.
BREAKOUT SESSION #3 - Leading Through Change
Michell McNeil, University of New Brunswick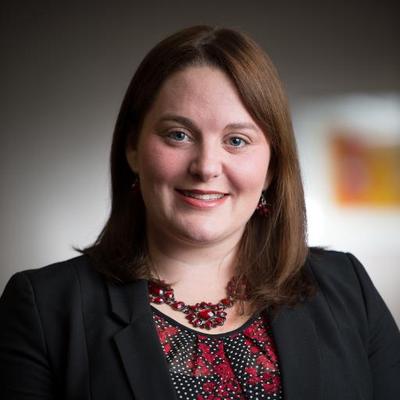 Michelle McNeil worked in UNB Conference Services as a student and continued on after graduation, leading the department for 16 years. During that time, Michelle was an active member of CUCCOA, including serving on the board for a number of years. She is a proud, two-time alumna of UNB with a bachelor's of business administration and a master's of business education. Since leaving Conference Services, Michelle has served in the President's Office and in the Vice-President Academic's Office in leadership roles, involved in many university-wide, mission-critical changes, projects, and crises. Michelle has been serving as the Executive Director, Associated Alumni for the past 2.5 years and during this time has been in a constant state of either initiating change or absorbing/adapting to change.
BREAKOUT SESSION #4 - The Power of Leveraging Faculty for Attracting International Conferences: A Crash Course in Building A University Conference Ambassador Program
Rob McCreight, Destination Canada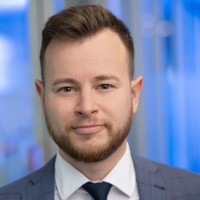 Robert is a government relations specialist working with academic, industry, and government partners towards the shared mission of attracting world-renowned international conferences to Canada.
Prior to joining Destination Canada, Robert was a senior consultant for six years with the Capital Hill Group, a government relations firm based in Ottawa, where he specialized in tourism industry issues.
Robert joined the Capital Hill Group in 2015 following his extensive political experience managing the legislative activities and day to day operations in the legislative office of a Member of Parliament.
During his time on Parliament Hill, Robert gained an in-depth understanding of party and parliamentary dynamics, stakeholder relations, parliamentary procedure, committee work, communications strategy, and constituency business.
Prior to working in politics, Robert worked as a Program Officer in the Insight Grants Program for the Social Sciences and Humanities Research Council (SSHRC), a federal research funding agency, where he managed the peer review process for the "business and management" discipline.
On his own time, Robert enjoys backcountry canoe camping, recording and producing his own music, playing soccer, and rock climbing.
THURSDAY MORNING PLENARY WORKSHOP - Building a Post-COVID Sales Plan
BREAKOUT SESSION #5 - Building a Post-COVID Sales Plan (Part 2)
Joel Hauff - Unique Venues
Joel joined Unique Venues as a full-time staff member on January 1, 2020. He has been engaged as a consultant for Unique Venues 20 times since 2015 and now leads the consulting services team. Prior to joining Unique Venues, Joel completed a 25-year career at the University of Arizona in Tucson where he retired as the Associate Vice President for Academic Initiatives and Student Success. Throughout that career, he served primarily in management, financial, and operational roles for large, auxiliary departments such as Housing & Residential Life and the Arizona Student Unions, and in administrative leadership roles for Arizona Online and the Arizona Distance Campus network.
His background in conference services includes six years as the Conference Services Manager for the UA, 11 years of service to the ACUHO-I Conference Services Workshop committee, including two years as Chair, and the delivery of multiple presentations to ACCED-I, ACUHO-I, NACAS, ACUI and ResLife.Net on topics related to the business and operational side of collegiate conference services.
BREAKOUT SESSION #6 - The Post-COVID Workplace
Erin Walton, MacEwan University

Erin has been managing Conference and Event Services at MacEwan University for 15 years. Prior to that she was the Coordinator of Conference Services at the King's University College. Erin has taught Guest Services for the Edmonton Oilers Hospitality Institute and is now also an instructor with the highly regarded Event Management Program at NAIT. As a past President of CUCCOA and a longstanding member, Erin is passionate about sharing knowledge and best practices with her peers.
BREAKOUT SESSION #7 - Building Strong, Meaningful Relationships with your DMO
Karen Miller, City of Fredericton & Erin Blanchard, Fredericton Convention Centre
| | |
| --- | --- |
| | |
| Karen Miller | Erin Blanchard |
Erin Blanchard
Erin Blanchard is the Director of Sales at the Fredericton Convention Centre, and has been a member of the FCC team since the very beginning, even prior to their Grand Opening in January 2011. With prior sales & operation experience in the hospitality industry. Erin is committed to service excellence and truly understands each clients' needs are unique.
Erin has a strong belief in community service and is an active member of both the Fredericton International Airport Authority advisory committee and The Chalmers Foundation Inc., as well as volunteering on an ad-hoc basis with organizations close to her heart such as the Royal Road Elementary School breakfast program.
Outside of work you can find Erin…well, outside! Going for a run on the trails or a paddle on the Saint John River with her husband Rodney and 2 children.
Karen Miller
As Meeting and Convention Specialist with the City of Fredericton, Tourism Division, Karen Miller is proud to represent her hometown on a national stage. With experience as an event planner for a not-for-profit association, Karen has first-hand knowledge of their unique needs and expectations. Representing Rendez-vous Fredericton (RVF), Karen works with the hospitality industry to promote the city as an east coast event destination. With a people-first focus, her connections within the industry are authentic. She works closely with the members of the RVF team to make every client engagement memorable and establish Fredericton as a future event destination.
Supporting the meetings industry is important to Karen. She is a Board Member of MPI Atlantic and has served on several committees with PCMA Canada East, CanSPEP, and MPI Ottawa.
A life-long camper, Karen, along with her husband and their black lab, Piper, love spending time with their children and granddaughter.
BREAKOUT SESSION #8 - How Volunteering with CUCCOA Has Enriched My Career and Why You Should Too!
Brianna Donovan, University of New Brunswick Fredericton
Brianna Donovan has been a proud member of UNB Conference Services since 2014 and a member with CUCCOA since 2016. She is currently the Manager, Finance & Operations and is absolutely passionate about the work Conference Services does to bring value to their guests and campus. Brianna is the Secretary Treasurer with the CUCCOA Board and a six year member who has volunteered with the association in just about every way possible! Outside of work Brianna plays on both curling and softball teams and loves to camp with her husband Andrew, eleven month old daughter Rori, and two dogs Tucker and Heidi!
CLOSING KEYNOTE - Seriously Disruptive Digital Marketing Methods
Darrell Keezer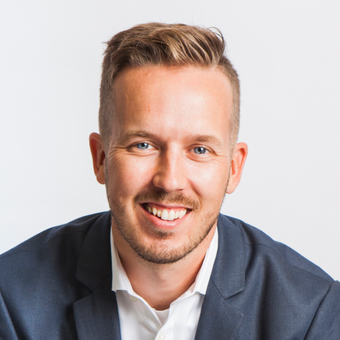 Darrell Keezer builds businesses with digital marketing.
He owns a handful and lends his talents to hundreds more—all over the globe.
His story has a tinge of irony. See, the lowest grade he ever earned in college was in the Online Advertising course. But in the real world, he's mastered the field like few others and earned straight A's. In fact, a few years later, Darrell was inducted into Sheridan College's Business Hall of Fame for his work in building an award-winning agency. His agency is listed on Macleans' Growth 500 of the fastest-growing companies in Canada three years in a row and in the top 10 Great Places To Work in Canada, he was named Entrepreneur of the Year by two organizations and won an Awards of Excellence in Business from the Governor-General of Canada.
His gigs include:
● Candybox Marketing—Darrell is the CEO and founder of this butt-kicking marketing agency focused on helping companies grow their sales by mastering search and social media marketing.
● Keynote speaker—Darrell speaks about digital marketing innovations 50-plus times each year at events across North America.
● Author—Darrell wrote Pick Up Your Freakin' Phone - a must-read